with mounting frame and adhesive pad – also as value bundles
with cover frame to cover cabled switches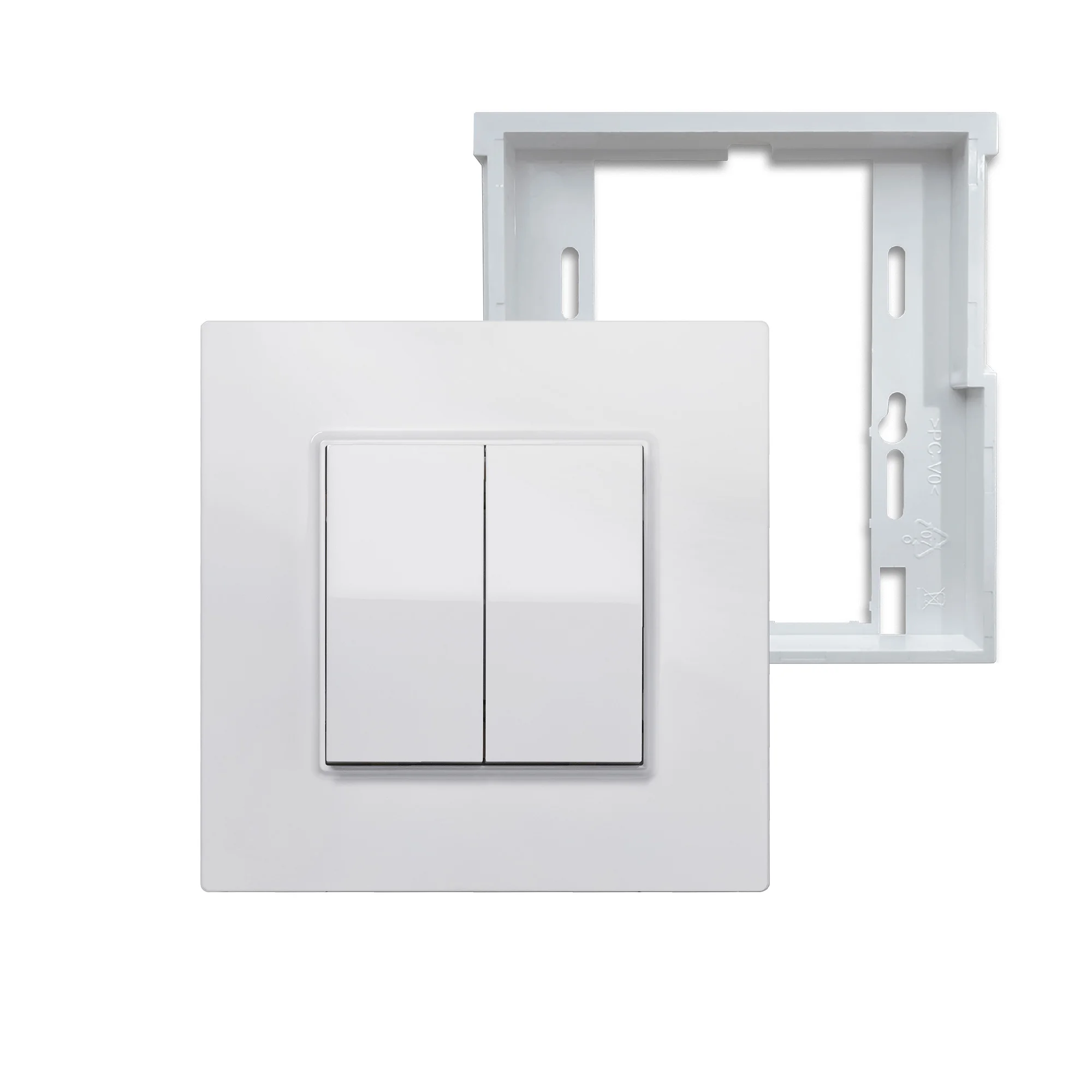 Casambi Switch with cover frame
This switch with a cover frame can be installed over all existing wired switches without having to interfere with the electrical installation. Only the plastic frame and the rocker elements of the existing switch are removed and only the switch insert is left in the flush-mounted box. This can then simply be covered with the cover frame and the radio switch. In this way, a Friends of Hue lamp can be switched and additionally controlled at the same switching location as before, without the need for an electrician for the installation.
with socket inserts for Germany, Switzerland, France and Great Britain
2. Friends of Hue switch, as supplement to Hidden Socket | Versteckdose®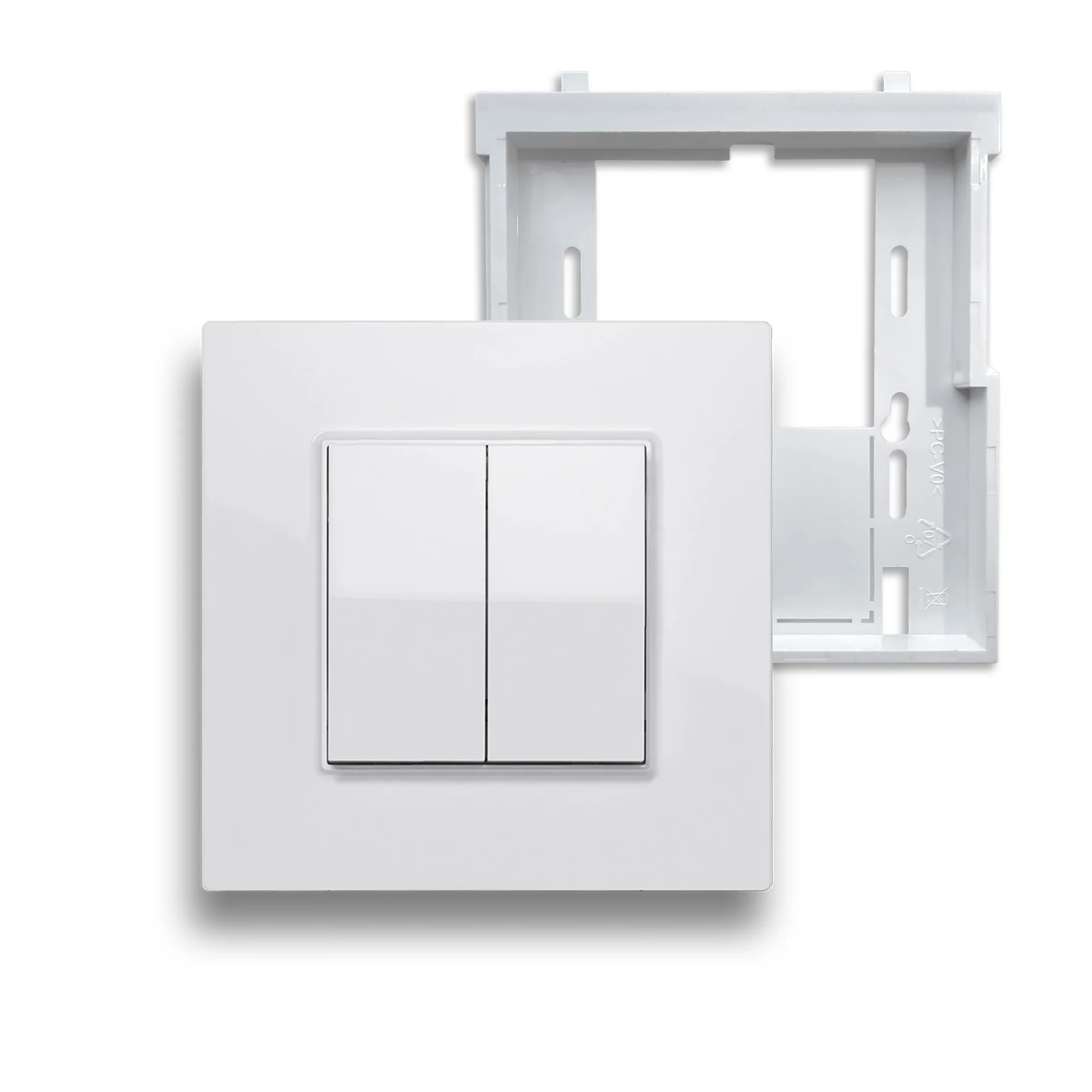 Casambi Switch with connecting frame, to supplement Hidden Socket | Versteckdose®
When a Hidden Socket | Versteckdose® is mounted on a typical 2-gang flush-mounted box, this connecting frame with a Casambi wireless switch is used to cover the lower flush-mounted box and allow a second wireless switch to be installed. The connecting frame is precisely aligned with the Hidden Socket by means of a plug-in connection and locked in place.
Casambi Lamp E27 Smart White
With this smart LED lamp and the Casambi app, you can control your individual light according to time of day and purpose simply on your smartphone. The lamp is immediately ready for use and requires neither an internet connection nor a central unit (bridge). The lamp can be easily controlled via Bluetooth and operated on the Casambi switch. You can combine an unlimited number of lamps into a Casambi lighting system and switch and control them individually or in groups.
€39.90*

€49.90*

(20.04% saved)